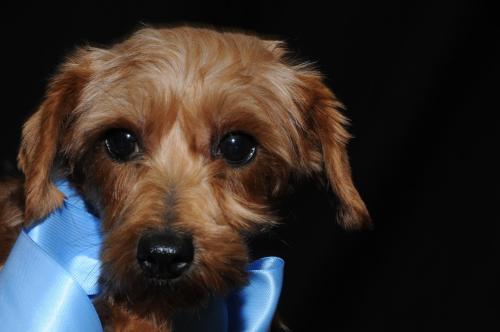 She was recued from a puppy mill in October.  She's a Dachsund/Yorkie mix - about 8 pounds (very skinny - but hoping with good food and love she'll put a little more on).  She's never had a home, nor a family, nor human touch beyond reprimand for between 2 and 3 years (that is how old they are guessing she is).
And yes, she is as cute as this picture (you just can't tell how boney and skinny she is).
I'm starting my new life - and I needed to pay if forward :)
A Very Happy Cher!